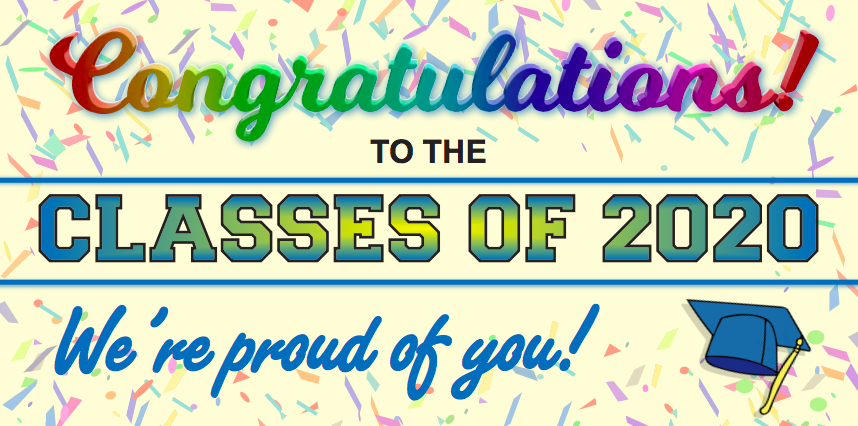 Help us celebrate our graduates! We are fundraising to put up signs throughout Aptos to honor our 2020 graduates to be installed on the main streets! We are hoping to reach a fundraising goal of $1500.
Here is the pricing for orders if you want one to put up on your own home or business!
Congrats to the Class of 2020!
Yard Sign: $10
Pick up curbside to be arranged if you'd like to purchase your own.