Join us on our mission to promote economic vitality and develop our community identity and pride.
Thank you to all our wonderful sponsors who continue to help support the community and the 4th of July spirit!

Become a Member today!
Your investment in the Aptos Chamber of Commerce is an investment in your community and yourself.
The benefits of Chamber membership increase the more you become involved.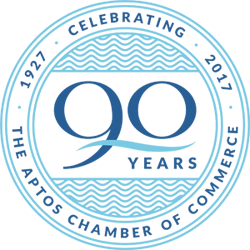 Visit

7605-A Old Dominion Court, Aptos, CA 95003