Your investment in the Aptos Chamber of Commerce is an investment in your community and yourself. Your dues help to provide service to visitors, residents and businesses. The benefits of Chamber membership will increase the more you become involved.
Membership Application
Click on the link below to download our membership application and benefits!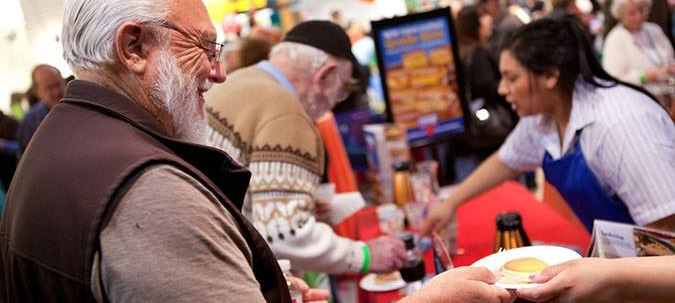 Benefits
Click below to learn about all you get by being a Aptos Chamber Member.
Monthly breakfast meetings are networking opportunities designed around informative agendas.
Mixers are after hours get-togethers where members meet to talk business in a relaxed and informal fashion.
Special Events and activities by the Chamber offer recreation and social enjoyment while providing additional exposure for your business, including:

Annual Dinner Awards and Auction
4th of July Pancake Breakfast, Parade and Party in the Park
Golf Tournament
Tennis Tournament
Business Showcase
Fashion Show
Holiday Tree Lighting
Marketing Seminars

Committees provide members with opportunities to get involved in Chamber and community activities while building important networks, including:

Community Enhancement: providing support and solutions for concerns in the community
Ambassadors: welcoming members to events will quickly increase your circle of friends and business contacts
Membership: make new contacts while helping the Chamber with new members
Historical Museum: brings the past to life for leaders of today and tomorrow
Referrals by the thousands are made by the Chamber staff; over the telephone and in person to those interested in recommendations on goods, services and general information.
Ribbon cuttings for new businesses who are Chamber Members are offered free of charge.
Mailing Labels can be purchased and used to increase your direct mail opportunities
Certificate of Origin is free to members shipping goods outside the country
Discounts abound for our members for events, publications, services, products and programs
Newsletters and Monthly Mailings focus on member news and upcoming Chamber events. Also, a great opportunity to promote yourself to your target market at very low rates.
New business information and requirements
Small Business Development Center will teach you what you need to know. They offer free one-on-one counseling by appointment and "How To" seminars.
Business Directory lists members free of charge
Brochure racks are available at no cost to members. Promotional literature is distributed through the Chamber office and Visitor Center which has thousands of visits annually by potential customers seeking goods and services.
Business Showcase provides members with the opportunity to showcase their products and services to other businesses and members of the community.
Chamber Web Page provides information and a listing of members with links to their own home pages.
Our Travel Guide provides an opportunity to promote yourself to the many visitors of our county.
What else can the Chamber do to help you? Let us know! Please call 831-688-1467 or fill out a membership application and participate in shaping your community's future.