The 2nd Annual Health & Fitness Week is right around the corner and we want you to put yourself first! Join us as we showcase the best businesses and professionals in the health and fitness industry to help you achieve all your health and fitness goals in the new year!
The week will begin with a kick-off fair at the Kaiser Permanente Arena on Sunday, January 21st from 1-4pm. This is your chance to sample and learn about all the different health and fitness services that are available in Santa Cruz County!
After the Kick-Off Fair, get your calendar out and get ready to dive into a week filled with classes, workshops, and seminars surrounding health and fitness. There will be something for everyone! Ever wanted to try mixed martial arts as a form of exercise? Santa Cruz Health and Fitness Week will have it! What about classic yoga classes? Yup, you know we'll have that too!
Tickets are just $10 and includes:
1) Entry into the Showcase on 1/21 at the Kaiser Permanente Arena from 1-4pm
and
2) Unlimited Class Pass valid through 1/28
So what are you waiting for? Buy your pass today!
https://www.eventbrite.com/e/2nd-annual-santa-cruz-health-fitness-week-tickets-41092688337
Thank you to our sponsors!
Presenting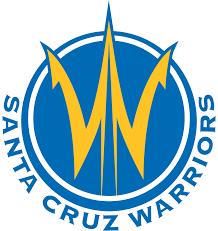 Diamond                                                                                Gold                                 
Silver: Santa Cruz CORE Fitness + Rehab
Participants and class schedule coming soon!
Forms
Questions? Contact us at esme@aptoschamber.com or 831-688-1467